What's your mission? Ours is to enable yours.
Capture Cares is an organization created to help fund the personal or organization missions of 340B safety net providers and their patients in need. If your goal is to care for your community, our goal is to provide a grant to help make it happen. Three types of grants: Community Mission Grants, Marketing Video Grants, and ACE Buddy Grants.
Get moving on your mission. Apply for your Capture Cares Grant today.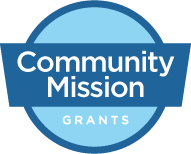 Community Mission Grants
Your organization's unique mission and objectives will define exactly how each Community Mission Grant is used. Is your mission centered around helping indigent communities? Then, perhaps you wish to set up a food pantry, or grooming services for the homeless. On the other hand, your patients may have difficulty reaching your clinics. Your goal may be to set up Mobile Clinics that can reach your most remote patients. Whether it's a big project or a small community-based event, we want to give you the opportunity to fulfill your mission.
Marketing Video Grants
If a picture tells a thousand words, then a video tells a thousand stories. We want to capture your story and how you've helped your community using 340B. This grant will send a professional video crew to your location to film an inspiring story of your choice and brand it to promote your organization. For example, the story can be based on one of your patients, a program you've done, how you've helped your community and how 340B has enabled it.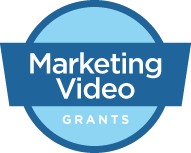 $500 for Apexus certification + mentorship by an ACE Expert Buddy
ACE Buddy Grants
ACE Buddy is designed to help employees become ACE certified. This grant will partially fund the cost of Apexus Certification and provides a CaptureRx ACE certified expert to help you or one of your staff pass with flying colors.